More than Medals (2019) – Africa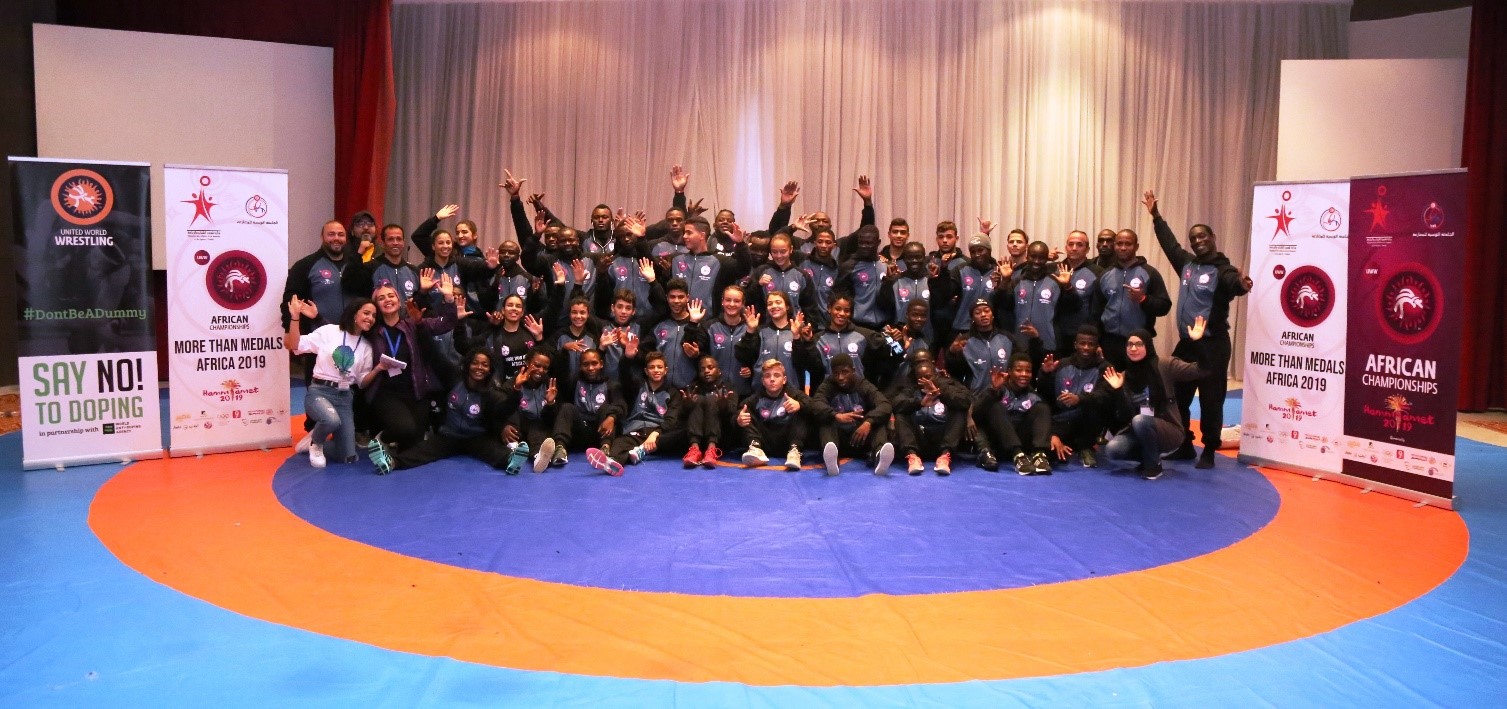 14 nations with over 50 participants took part from 1-7 April 2019 in Hammamet, Tunisia.
In 2019, UWW introduced the sport for climate actions programme, named Wrestle Green, in collaboration with the International Olympic Committee. Athletes learn about climate awareness and how they can contribute to preserve the environment. The session in Tunisia was conducted with the Tunisia Eco-Foundation.