UWW Donates Wrestling Mats to Uruguay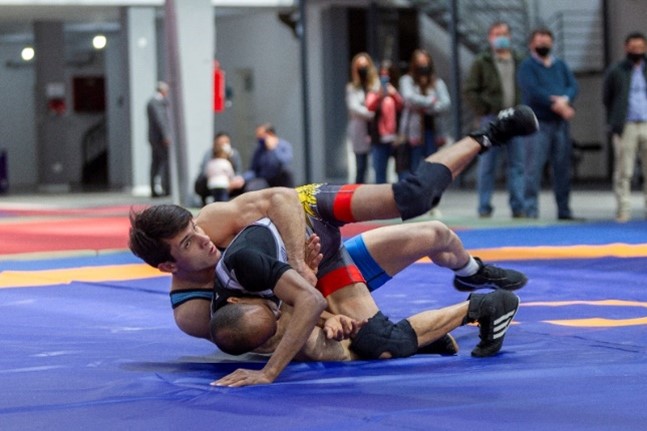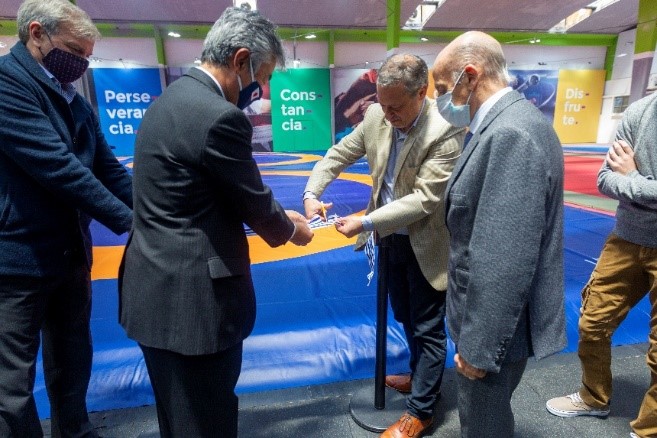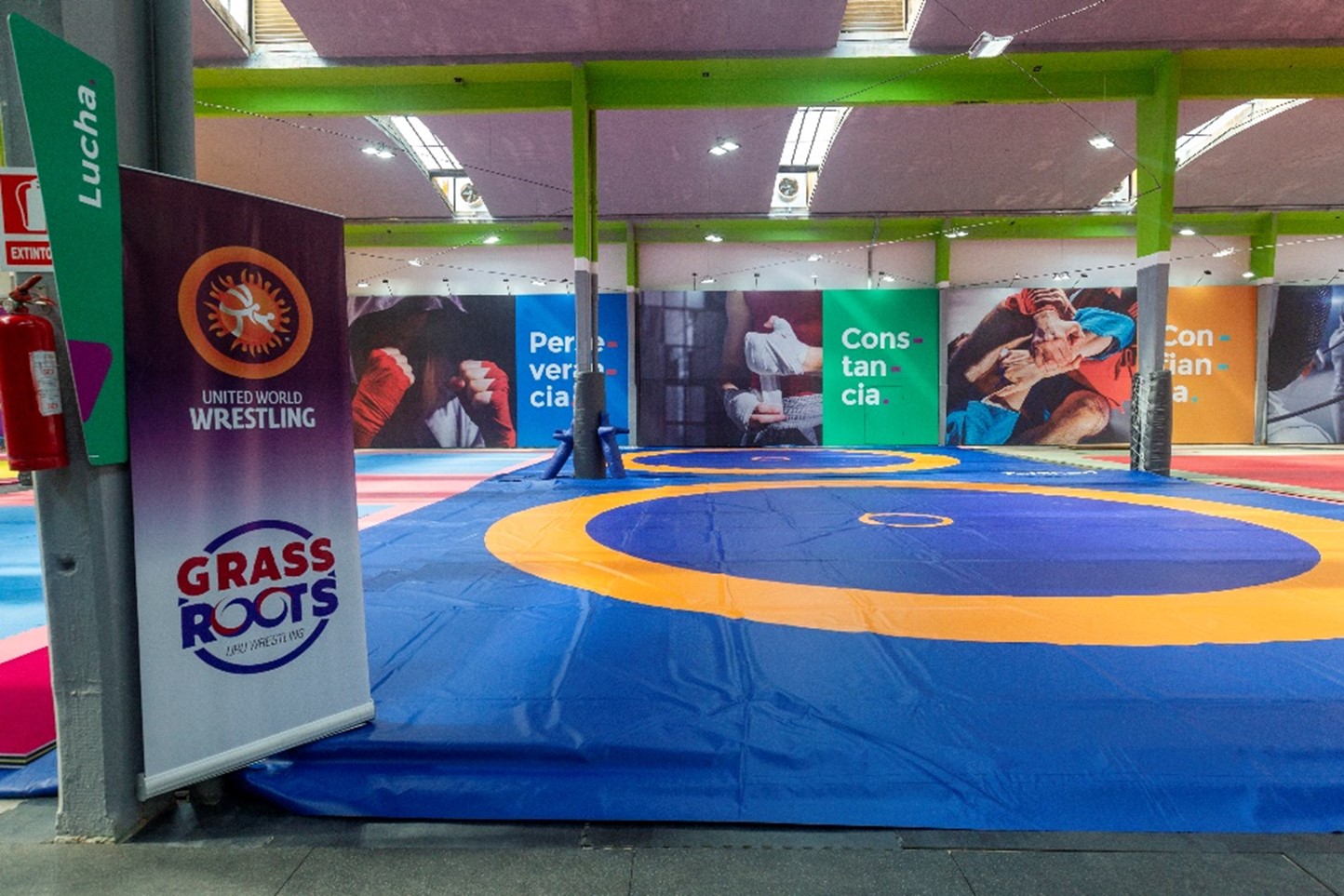 Under the GRASSROOTS Program, the Uruguayan Wrestling Federation officially presented the wrestling mats recently donated by UWW.
This important ceremony was attended by the highest authorities of the Government of Uruguay and the Chairman of the Uruguayan Olympic Committee. Their presence confirms that the actions carried out by this National Federation, through its President, Mr. Dante Steffano and his team, are supported by the most important institutions of the country.
UWW Américas President, Mr. Francisco Lee, UWW Development Director, Mrs. Deqa Niamkey, and UWW Sports and Development Officer, Mr. Yuri Maier, and virtually participated in this celebration, sending a message of good wishes for the work that is being done in URUGUAY.
The President of the Uruguayan Olympic Committee and current President of the "Fédération Internationale de Natation" (FINA), Dr. Julio C. Maglione, acknowledged the work carried out by UWW, and only had words of recognition for the President of the UWW, Mr. Nenad Lalovic.
With this sports equipment, URUGUAY is in a position to start executing another phase of its strategic plan, where training for coaches, training for the national teams, working with young people with potential for this discipline, as well as multiplying sports initiation schools in different locations of the country will carry out.
This valuable material was installed in the newly created Combat Sports Center located in the city of Montevideo, capital of Uruguay. This Sports Center is run by the Sports National Secretary. The wideness of its dimensions, as well as the quality of the equipment and services it offers, will allow meetings and exchanges with other National Federations of South America that have a higher level of sports development.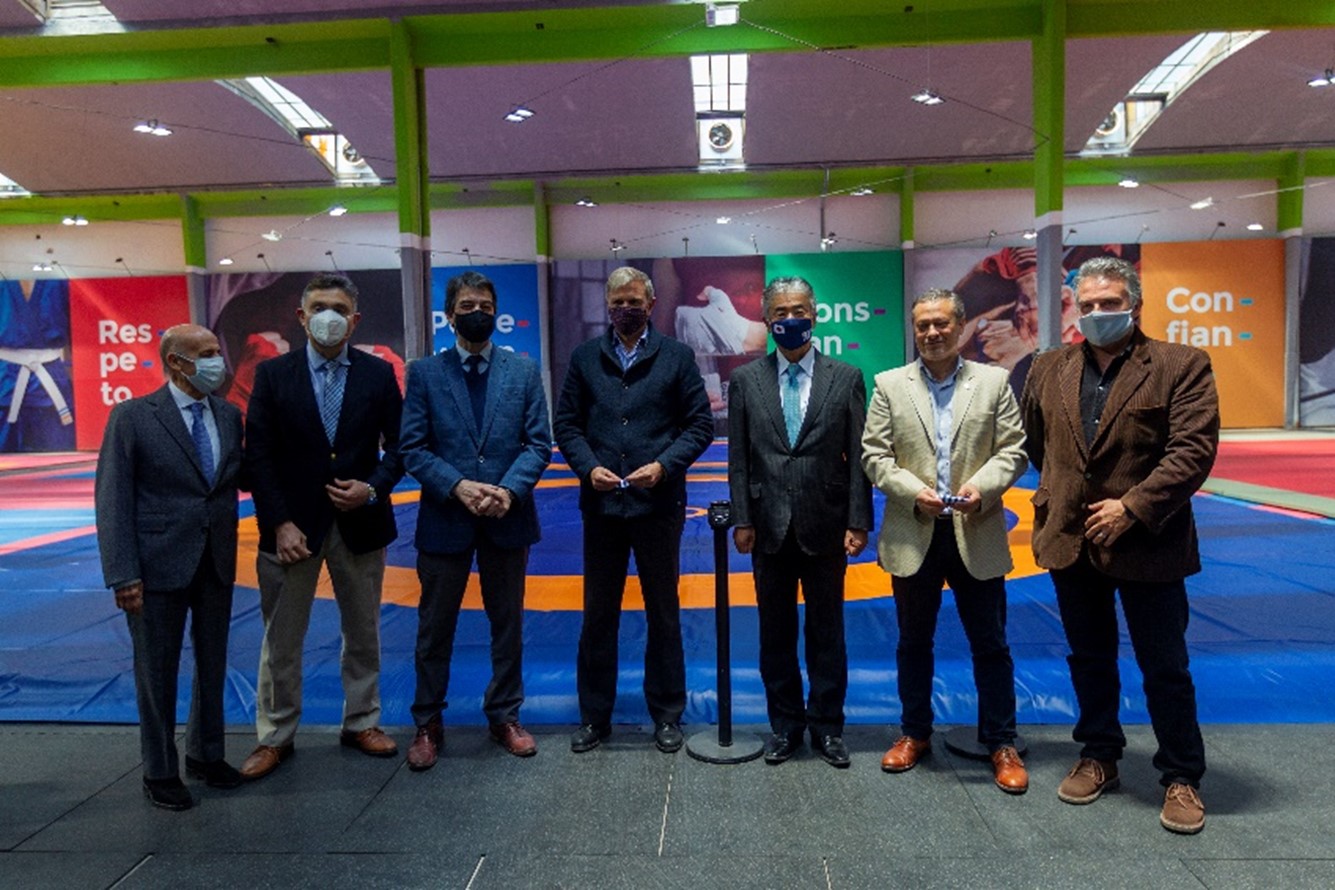 AUTHORITIES WHO ATTENDED THE EVENT
•National Sports Secretary – Republic Presidency – Dr. Sebastián Bauzá.
•Uruguayan Olympic Committe President– Dr. Julio C. Maglione.
•Japan´s Ambassador – Sr. Tatsuhiro SHINDO.
•Director of the Office of Planning and Budget of the Presidency of the Republic. Ec. Isaac Alfie.
•Director of the Architecture Department of the Ministry of Public Works, Mr. Santiago Borsari.
•Executive Coordinator of the Ministry of Sports of Montevideo. Prof. Daniel Leite.
•Other National Government Authorities.
•National representatives (Congressman and senators).
•Uruguayan Olympic Committe Directory members.
•Presidents of 12 Sport Federations.
•Representatives of the National Club and Sports Movement.
•Collaborators of GRASSROOTS URU WRESTLING.