Saudi Wrestling Federation Hosts Introduction to Refereeing Course for New Female Referees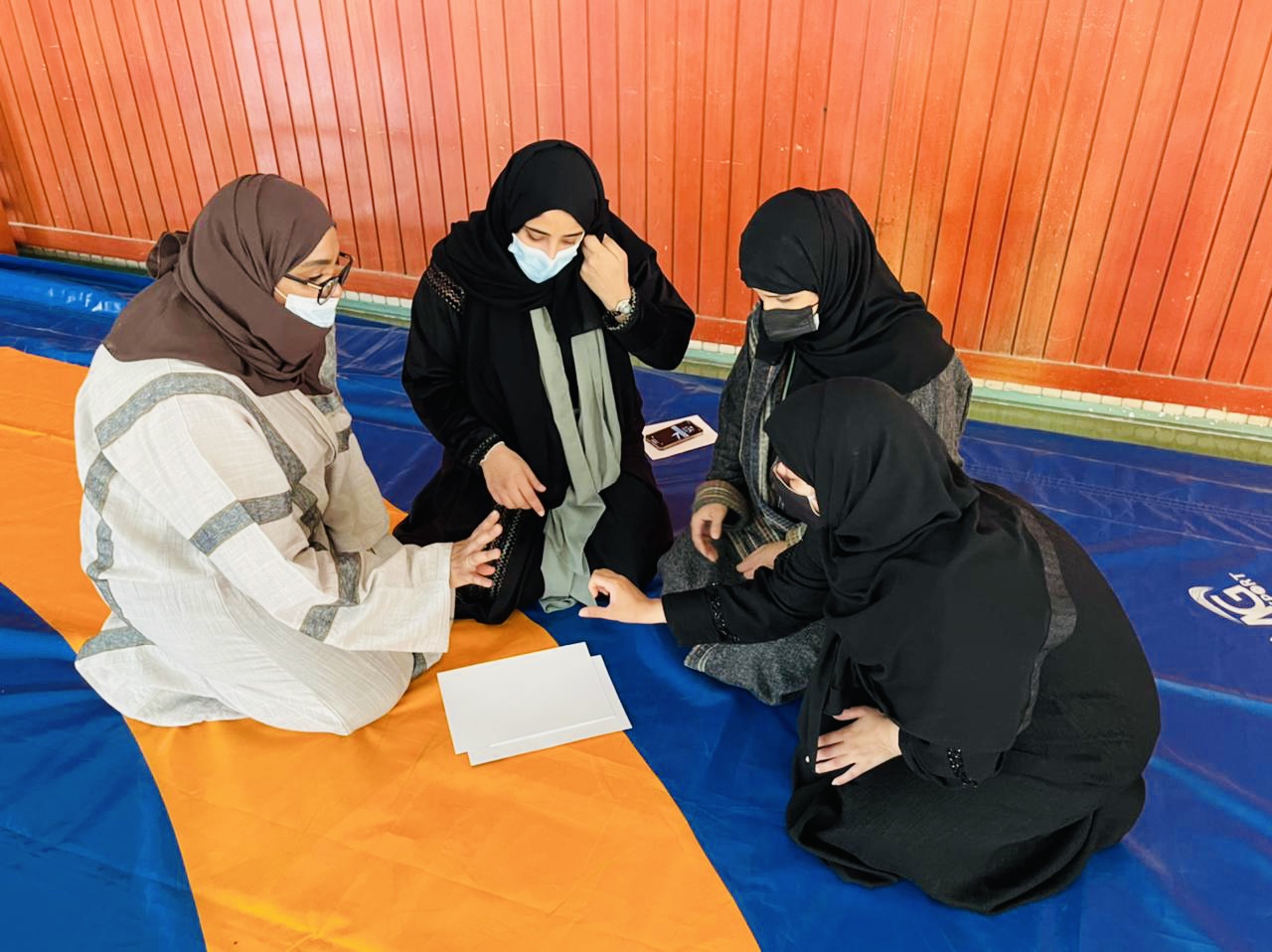 Following the vision of the Saudi Wrestling Federation, headed by Mr. Mashaal Aljomaih, a five-day introduction to refereeing course for females was conducted January 31- February 04, at the Green Halls in Riyadh under the auspice of the General Manager of the Leadership Development Institute Abdullah Bin Faisal Hammad.
The introduction to refereeing course was the first course ever for new female referees in KSA. Sixteen female participants from all over the kingdom attended the five-day course in Riyadh. And it was a great opportunity to introduce them to refereeing wrestling and its basic rules.
The course was financially covered by the Saudi Wrestling Federation and the Leadership Development Institute. Saudi Federation covered the domestic flight tickets and the full accommodation for all the female participants, while the Leadership Development Institute covered all the other expenses.
The UWW Educator Sherif HALAWA from Egypt assisted by the Cat I International Referee Mohsen Yamani, Chief of Saudi referees conducted the course. The Course was also an opportunity to teach the female participants how to use the electronic Arena system during the wrestling competitions. The Cat III international referee Saud Alsuhaibi assisted Mr. HALAWA in teaching the female participants how to use the Arena system.
The Saudi Wrestling Federation hosted an introduction to refereeing course for female referees. The course lasted five days and was held in Riyadh.
During the course, three specialized lecturers from Kind Saud University did also some sessions in 3 different topics (Sports Psychology, Sports injuries, and Sports management). The Leadership Development Institute covers all the lecturers' expenses.
All the female participants did not practice wrestling before. Therefore, during the course there was some theoretical sessions about the wrestling rules basis, some practical sessions on the mat (however they did not have the referees' uniform), and some practical sessions on Arena system to manage a competition. For 5 days, the female participants watched many videos about wrestling rules and some matches to let them feel the sport of wrestling.
The Saudi Wrestling Federation made a decision to assign the new female referees to the coming national competitions to work as referees, especially to manage the Arena system and to work as judge. They must gain the experience through continuous participation at competitions, and step-by-step, they'll take the whistle and work as referees on the mat soon.